Residential Mortgage Borrowing by type of deal 
(Source: Council of Mortgage Lenders, August 2016)
3.5m on a Fixed Rate

1.5m on a Tracker Deal

2.2m on an SVR

2.1m largely on an SVR
If borrowing by Landlords slows, then the lenders will be keen to look to other sectors to help make up the shortfall.
This will be even more pronounced when you then consider that gross mortgage lending in 2016 is expected to sit at £246bn (almost 12% up on 2015), and rise slightly to £248bn in 2017.
In order to hit that level of lending, the remortgage market would be an obvious target.  And it is one that has already shown growth over the last year or so – where it's 22% up by value year on year.
(Sources: Council of Mortgage Lenders, Market Forecast December 2016; remortgaging statistics Q3 2016 v. 2015)
Remortgaging is where you opt for a more suitable deal than the one you're currently on.  In short, you remain where you are, but simply try to find a mortgage that'll cost you less each month, or perhaps one that will generate additional funds to enable you to undertake key home improvements.
The good news is that there are still decent deals out there, albeit some increases are now being seen. (Source: Mortgage Brain, January 2017)
On Fixed or Tracker deals
Of the 9.3m residential mortgage deals in play (see chart above, which excludes buy-to-let), about 5m are currently sitting on either Fixed or Tracker rates.
In some of these instances, the best option may simply be to remain as is, but it would be sensible to have the conversation to make sure you do have the right deal to meet your current needs.  Particularly, if you have decided that now's the time to undertake some of the more major renovations to your home that you've put off for the last couple of years – and require some extra funding to help make it happen.  In which case, remortgaging could be one of the options to consider.
On a Standard Variable Rate
Another sizeable figure is that 2.2m are definitely known to be on their lender's Standard Variable Rate (SVR).  This figure could even rise to over 4m, if you add
in the majority of the 2.1m loans taken out more than 12 years ago, as most are assumed to be on an SVR too.
If that's the case, then a staggering 45%, or thereabouts, of all residential mortgage borrowers are sitting on an SVR, where the average rate is around 4.9%*, meaning they could possibly be saving £000's if they remortgaged onto one of the current deals.  (Source: *which.co.uk, November 2016)
Benefit of Professional Advice
Of course, in some cases the borrower may feel that they won't qualify for a remortgage deal.  This could be due to a change in circumstances, concern about the tighter affordability criteria, currently sitting on an interest-only deal, or needing an arrangement that may run into their retirement years.
But, let's not forget that many of those on SVRs, for example, may also be long-term borrowers who have benefited from the growth in house prices, meaning they're an appealing audience for lenders, and possibly qualify for the better loan-to-value deals.
Additionally, every lender doesn't work to the same criteria, and that's why it's in your interest to have a conversation with us, as you might be pleasantly surprised.
You'd also benefit from the fact that we already help a whole range of clients, from those who are new to home ownership, have a home and may want to move up (or down) the property ladder, seek buy-to-let deals, or (as we're discussing here) simply want to stay put and identify a better deal and/or require further funds.
As part of that process we would run through the 'tighter' rules, which now apply to ensure that borrowers are stress-tested to see if they can not only meet current payments, but are also be able to cope should the interest rate rise. 
To hear more, please get in touch.
You may have to pay an early repayment charge to your existing lender if you remortgage.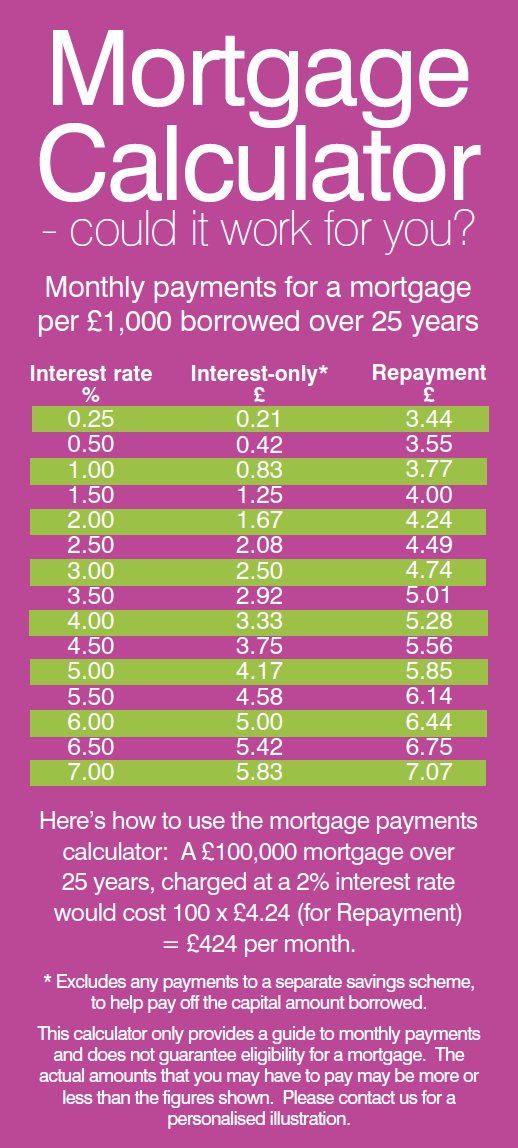 Your home may be repossessed if your do not keep up repayments on your mortgage.
Think carefully before securing other debts against your home. Your home may be repossessed if you do not keep up repayments on a mortgage or other debt secured against it. Conveyancing and in general Buy-to-let mortgages are not regulated by the Financial Conduct Authority.
 Our broker fee is £395, payable should you ask us to arrange your mortgage, payable on application. This fee will be fully refunded if the mortgage application is declined and we are not able to source a suitable alternative lender.